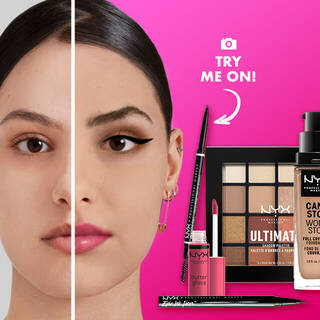 GET STARTED IN A SNAP!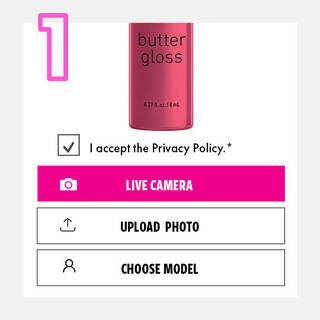 Probeer een product met de live-cameramodus, upload een foto van uw gezicht of kies een model met vergelijkbare uiterlijke kenmerken als uzelf.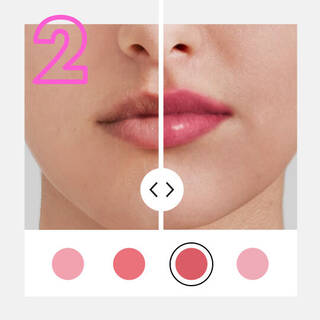 Blader en selecteer vervolgens alle tinten uit ons assoriment die je virtueel uit wilt proberen!
Gebruik de knop voor/na om te vergelijken.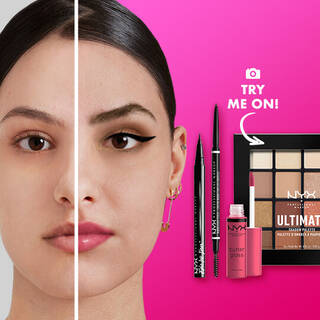 ONDEINDELIGE KLEUREN EN PRODUCTEN
100%* van onze producten is nu beschikbaar om te testen met de virtuele try-on!

Probeer onze oogschaduw palette, lipsticks, eyeliners, lipglosses, masara's en zelfs wenkbrauw producten. Experimenteer met nieuwe producten en speel met kleuren om in slechts een paar klikken de juiste match voor jou te vinden.

*100% van de producten die relevant zijn voor de virtuele test is beschikbaar. Dit geldt niet voor borstels, transparante producten en palette voor een volledige look. De exacte dekking is 92%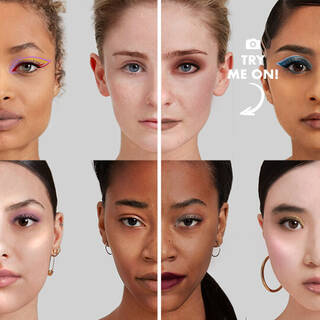 PROBEER ONZE LOOKS
In de stemming voor epische artistiek of een werk-vanuit-huis gloed? Kies je favoriete looks uit onze catalogus, probeer ze uit en bestel je favoriete producten!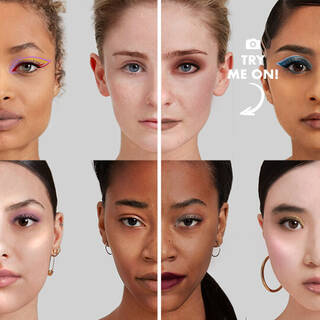 TRY ON OUR LOOKS!
In the mood for epic artistry or a work-from-home glow? Pick your favorite looks from our looks catalog, try it on, and shop!